The Melliodora wholesale catalogue includes titles from a number of independent authors and musicians.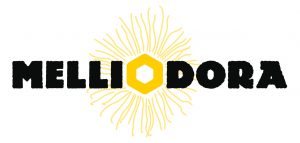 ---
David Holmgren
Best known as the co-originator of the permaculture concept. Within the growing and international permaculture movement, David is respected for his commitment to presenting ideas through practical projects and teaching by personal example, that a permaculture lifestyle is a realistic, attractive and powerful alternative to dependent consumerism.
As well as constant involvement in the practical side of permaculture, David is passionate about the philosophical and conceptual foundations for sustainability that are highlighted in his book, Permaculture: Principles and Pathways Beyond Sustainability. It has become the text that is expanding permaculture beyond the garden and farm to redesigning our lives in ways that reflect ecological realities.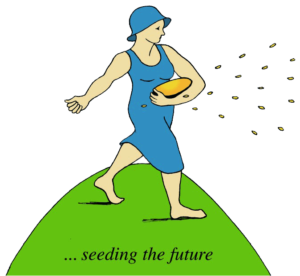 ---
Rosemary Morrow
Born in Perth, Rowe was claimed early by the Earth; plants, animals, stones, weather. Some years in the Kimberleys as a young girl confirmed it. She trained in agriculture science with which she was very disappointed, then moved to France where she lived in the L'Arche community. Later at Jordans Village in England she realised she would become a Quaker.
Back in Australia in the 1980s Rowe's Permaculture Design Course provided the basis for a concern for Earth restoration. She considers permaculture to be 'sacred knowledge' to be carried and shared with others. Since then, when asked, she has traveled to teach the PDC to others who, due to circumstances, could not access it any other way. This took her to immediate post-war Vietnam as well as Cambodia, Uganda, Ethiopia and other countries. Rowe's present concern is to make teaching sustainable and encourage others to succeed her as teachers.

---
Robin Clayfield
Since 1990 Robin has been facilitating and creating one and two week intensive residential courses, training teachers, guiding women's weekends, designing and leading empowerment and visioning sessions, presenting at conferences and festivals, as well as living, working and sharing with others in community – all in a spirit of empowerment, creativity, joy and holistic growth and learning.
She is the author of two books, two card games, several kits and resources for groups and facilitators and has produced a CD of guided visualisations set to music. She is co-author of several resources and a Training Manual with Skye, has chapters in other books and has had numerous articles and photographs published.
Robin has run the business of Earthcare Education single-handedly since the mid nineties and is a mother and grand mother. She spent five years home educating her teenage son, ran the Woodford (Maleny) Chai Tent for 23 years with a few friends from the late 80s and played in Jambezi, a high energy Marimba band for 8 years. She somehow finds time these days to potter in the garden, enjoy a beautiful relationship, and volunteer for several community organisations. She is currently working on a series of five books documenting her 'Dynamic  Groups, Dynamic Learning' methods and practise.

---
Alanna Moore
Master dowser with over 30 years experience, Alanna helped to found the New South Wales Dowsing Society in 1984 and is now a patron of the Australian Dowsers Society. She is the author of seven books, has made 21 films and has produced several magazines about dowsing in Australia since 1982.
She has extensively traveled around Australia teaching dowsing and geomancy, and building Power Towers to enhance plant growth. Since 2000 she has been an international speaker and teacher, presenting in New Zealand, Malaysia, Taiwan, Holland, Poland, Sweden, UK and Ireland. Alanna is also a permaculture farmer and teacher specialising in 'sensitive permaculture' design.

---
Charlie Mgee
Growing up in a tin shed with a veggie garden, a composting toilet and one solar panel for power in the south-west of Western Australia, Charlie lived the low-impact lifestyle from a young age and realised early on that you don't need a lot to be happy in life.
In 2011, Charlie went off the study the regenerative design process of permaculture and soon after, formed Formidable Vegetable Sound System – a new kind of band based entirely around principles of sustainable living with the hope of inspiring people everywhere to grow their own food, raise chickens and generally make the world a better place.
More recently, Charlie and the band have performed at many Australian and international festivals, including Glastonbury (UK), Secret Garden Party (UK), BOOM (Portugal), Shambhala (Canada), Symbiosis (USA), Woodford (QLD) and Rainbow Serpent (VIC) to delightfully packed dance floors and venues.
See Albums by the Formidable Vegetable Sound System here.

---
Glen Ochre
Glen Ochre was recognised as one of Australia's best and most experienced facilitators. She specialised in collaborative processes for organisations and groups, working in a vast range of settings and with a wide diversity of issues. She developed a core body of processes and tools for facilitating transformation in groups.
Glen was one of the founding members of Commonground, an intentional community and venue for social change groups. She began consulting and training in 1983 and initiated the Groupwork Institute in 2000 to provide facilitation training for the next generation. Glen passed away in May 2014 after a 15 month wrestle with pancreatic cancer. Glen's inspirational journey is captured in her autobiography.

---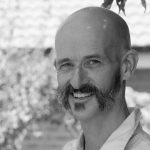 Richard Telford
Since 1998, Richard has spent seven years living in two permaculture designed intentional communities. In 2001 he collaborated with David Holmgren on the design of the Permaculture Design Principle icons and has since produced the many of his other titles, using skills he developed as a Graphic Artist in the advertising industry. In 2008 he launched PermaculturePrinciples.com and produced the Permaculture Calendar with David Arnold to illustrate the design principles and convey the foundations of permaculture to a wider audience. He publishes the calendar and co-ordinates the distribution of an assortment of permaculture titles from Seymour, working with support from Oliver Holmgren.
In 2008 he bought a small run down home on 580m2 in Seymour, rebuilding it as an urban demonstration of low-impact living with his family. Since 2010 Abdallah House has become a local attraction and is open to the public several times a year.