"Melliodora" is a 8700m² (2¼ acre) property situated on the edge of Hepburn Springs, the spa centre in Central Victoria. It is one of the best documented and well known permaculture demonstration sites in the world.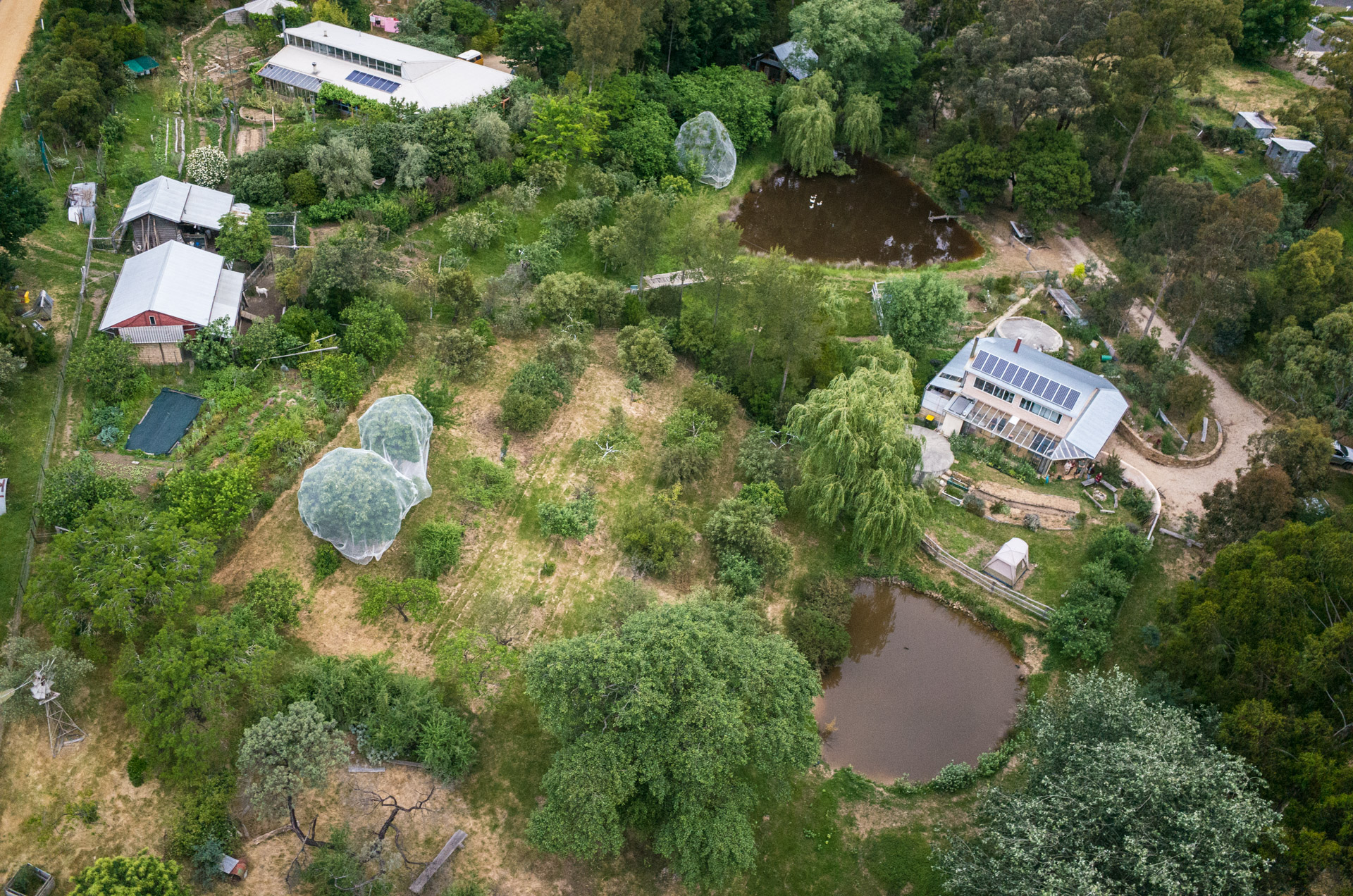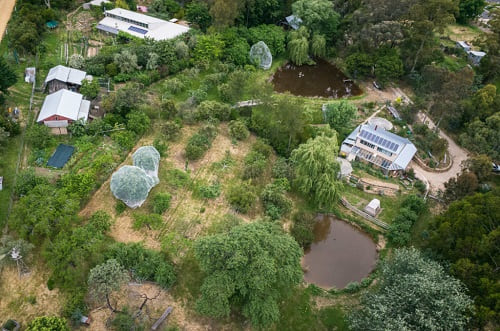 The passive solar house, mixed food gardens and orchards, dams and livestock, and creek revegetation in the nearby public land show how permaculture design can help restore and improve land, provide for residents' needs and enjoyment in a cool continental inland climate.
Following purchase in 1985, the one hectare property has been developed from a blackberry covered wasteland into a model of small scale intensive permaculture, relevant to both large town blocks and small rural allotments.
Featured on ABC television; Gardening Australia (1998, 2007) and Landline (2004).
One of 12 case studies in sustainable agriculture featured Museum of Victoria's Future Harvest Exhibition in 1998.
Open house and garden tours provide insight into permaculture design to inspire those moving to a more wholistic and sustainable way of life and lots of practical information to help make the change.
Enrol in a new seven day residential course and "live" permaculture at Melliodora, with the stress on each seasonal changes. Come, live and learn the cutting edge of sustainable life.
The book, Melliodora: Ten Years of Sustainable Living, and the eBook update, Melliodora 1985 to 2005, provide the complete design and story.
Melliodora is named after the Yellow Box trees (Eucalyptus melliodora) which grow around the fringe of the property. Eucalyptus melliodora is famous for the honey made from its nectar and is indigenous to the extensive slopes of the Murray Darling Basin from western Victoria to southern Queensland. At Hepburn Springs it is at the "cool summer" extreme of its climate range and grows as a tall timber tree.

During the warmer months between September and May, we run a monthly guided tours at Melliodora. For details, please see the Events page.