The Melliodora wholesale catalogue includes titles from some of Australia's best independent permaculture authors and musicians.
David Holmgren is best known as the co-originator with Bill Mollison of the permaculture concept following the publication of Permaculture One in 1978. Within the growing and international permaculture movement, David is respected for his commitment to presenting permaculture ideas through practical projects and teaching by personal example, that a sustainable lifestyle is a realistic, attractive and powerful alternative to dependent consumerism.
As well as constant involvement in the practical side of permaculture, David is passionate about the philosophical and conceptual foundations for sustainability, which he explored in Future Scenarios (2009), and Permaculture: Principles and Pathways Beyond Sustainability (2003/2017) and his most recent book RetroSuburbia (2018). With an increasingly high profile as a public speaker, David Holmgren provides leadership with his refreshing and unorthodox approach to the environmental issues of our time.
David lives with his partner Su Dennett at "Melliodora", a one-hectare permaculture demonstration site at Hepburn Springs, Central Victoria, Australia. Visit his web site at holmgren.com.au.
---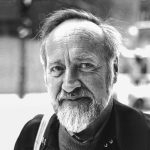 Bill Mollison has inspired countless people to take action. He is a recipient of the "Right Livelihood Award," a prestigious honour that is often nicknamed the "Alternative Nobel Prize." He was also named one of the "Senior Australians of 2010," and has received honours and accolades from many places he has visited worldwide.
Bill's first two books, "Permaculture One" (co-authored with David Holmgren) and "Permaculture Two," are considered by many to be among the most important writings in sustainable agriculture. His encyclopaedic classic Permaculture: A Designers' Manual is used as the foundation for the Permaculture Design Courses that he developed in the early 80's that spread the permaculture philosophy and practice worldwide.
See Bill's audio recordings here.
---
Born in Perth, Rosemary Morrow was claimed early by the Earth; plants, animals, stones, weather. Some years in the Kimberleys as a young girl confirmed it. She trained in agriculture science with which she was very disappointed, then moved to France where she lived in the L'Arche community. Later at Jordans Village in England she realised she would become a Quaker.
Back in Australia in the 1980s Rowe's Permaculture Design Course provided the basis for a concern for Earth restoration. She considers permaculture to be 'sacred knowledge' to be carried and shared with others. Since then, when asked, she has travelled to teach the PDC to others who, due to circumstances, could not access it any other way. This took her to immediate post-war Vietnam as well as Cambodia, Uganda, Ethiopia and other countries.
Rowe's present concern is to make teaching sustainable and encourage others to succeed her as teachers.
---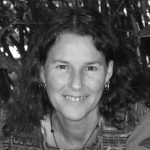 Since 1990 Robin Clayfield has been facilitating and creating one and two week intensive residential courses, training teachers, guiding women's weekends, designing and leading empowerment and visioning sessions, presenting at conferences and festivals, as well as living, working and sharing with others in community – all in a spirit of empowerment, creativity, joy and holistic growth and learning.
She is the author of two books, two card games, several kits and resources for groups and facilitators as well as a CD of guided visualisations set to music. She is co-author of several resources including the well recognised Manual For Teaching Permaculture Creatively.
She is currently working on a series of five books documenting her 'Dynamic Groups, Dynamic Learning' methods and practise. See more of her work at the website Dynamic Groups.
---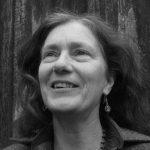 Master dowser with over 30 years experience, Alanna Moore helped to found the New South Wales Dowsing Society in 1984 and is now a patron of the Australian Dowsers Society. She is the author of seven books, has made 21 films and has produced several magazines about dowsing in Australia since 1982.
She has extensively traveled around Australia teaching dowsing and geomancy, and building Power Towers to enhance plant growth. Since 2000 she has been an international speaker and teacher, presenting in New Zealand, Malaysia, Taiwan, Holland, Poland, Sweden, UK and Ireland. Alanna is also a permaculture farmer and teacher specialising in 'sensitive permaculture' design.
---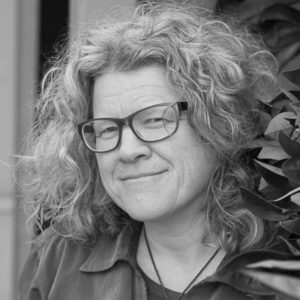 Beck Lowe is a permaculture educator and writer. She undertook a life-changing Permaculture Design Course in 1994 and has been practicing permaculture ever since. She worked closely with David Holmgren on RetroSuburbia as project manager, researcher and chief text wrangler, and reinterpreted his 'Aussie Street' story for kids in Our Street. She has also been editor and/or project manager on various new and re-releases at Melliodora Publishing.
Beck is the black sheep of the retrosuburbia family, living on her 60 acre permaculture farm near Heathcote in central Victoria. Besides work with Holmgren Design and Melliodora Publishing, and running her farm, she teaches permaculture, and is finishing her book on animals in permaculture. becklowe.com.au
---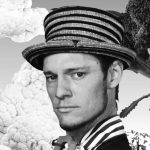 Growing up in a tin shed with a veggie garden, a composting toilet and one solar panel for power in the south-west of Western Australia, Charlie Mgee lived the low-impact lifestyle from a young age and realised early on that you don't need a lot to be happy in life.
In 2011, Charlie went off the study the regenerative design process of permaculture and soon after, formed Formidable Vegetable Sound System – a new kind of band based entirely around principles of sustainable living with the hope of inspiring people everywhere to grow their own food, raise chickens and generally make the world a better place.
More recently, Charlie and the band have performed at many Australian and international festivals, including Glastonbury (UK), Secret Garden Party (UK), BOOM (Portugal), Shambhala (Canada), Symbiosis (USA), Woodford (QLD) and Rainbow Serpent (VIC) to delightfully packed dance floors and venues.
See albums by Formidable Vegetable here.
---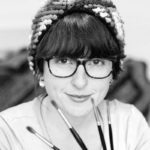 Brenna spent four years living at Melliodora, the permaculture demonstration site founded by David Holmgren and Su Dennett in Central Victoria. She is currently building a strawbale house and planting her own garden at a permaculture community in the Great Southern, WA.
Brenna has worked as an illustrator for several organisations including the Bob Brown Foundation, the Australian Food Sovereignty Alliance, and the Stephanie Alexander Kitchen Garden Program. She is also part of the Grow Do It permaculture teaching team, and regularly collaborates with Milkwood Permaculture and Melliodora Publishing on various projects and publications.
Support Brenna on Patreon and gain access to digital downloads of her work, as well as behind the scenes footage.
Sign up to her newsletter here, and follow her on Instagram.
---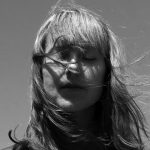 Annie Raser-Rowland is a horticulturalist and artist, and works at CERES nursery in Melbourne, giving people advice on how to grow lots of tomatoes. She is the co-author (with Adam Grubb) of The Weed Forager's Handbook: A Guide to Edible and Medicinal Weeds in Australia (Hyland House, 2012), which has sold over 15,000 copies and The Art of Frugal Hedonism: A Guide to Spending Less While Enjoying Everything More.
Their weekly spending, on everything except housing, was less than a quarter of the Australian average.
---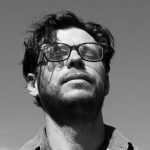 Adam Grubb runs an urban permaculture design and education business called Very Edible Gardens, co-hosts RRR radio's Greening the Apocalypse, and also co-founded EnergyBulletin.net (now Resilience.org) and the Permablitz movement.
He is the co-author (with Annie Raser-Rowland) of The Weed Forager's Handbook: A Guide to Edible and Medicinal Weeds in Australia and The Art of Frugal Hedonism: A Guide to Spending Less While Enjoying Everything More.
---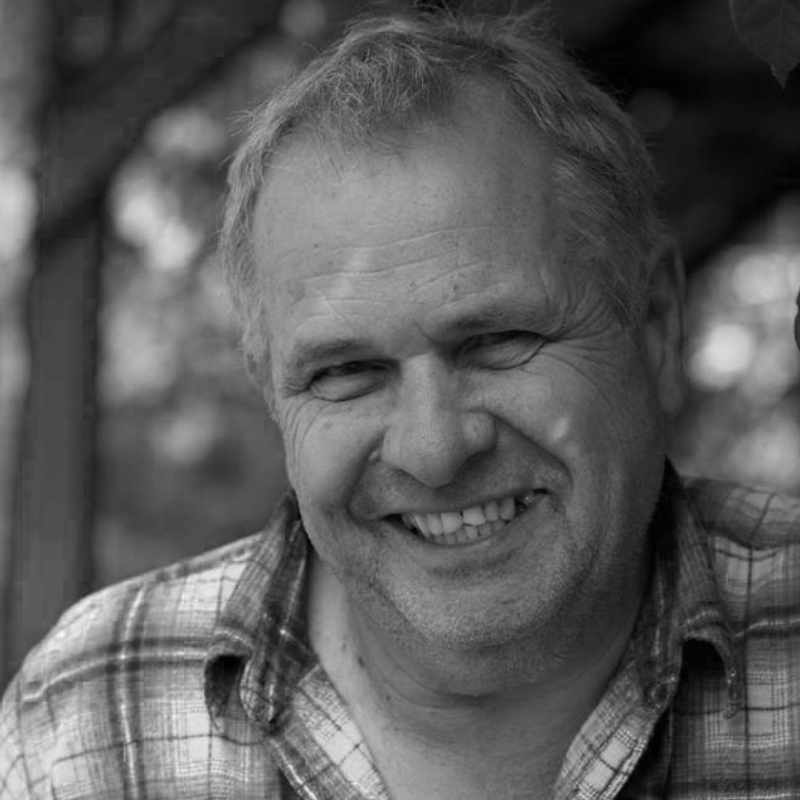 Ross Mars is a highly regarded permaculture teacher, designer and consultant. He is the author of the bestselling books, Getting Started in Permaculture, The Basics of Permaculture Design and How to Permaculture Your Life and has produced two videos on energy efficient housing design and renewable energy systems for power generation.
Ross founded Candlelight Farm, a permaculture demonstration site and training centre in Western Australia. Over the past decade, he has delivered dozens of basic, design, advanced and diploma-level Permaculture Courses. Both a scientist with a PhD in Environmental Science and an entrepreneur, Mars also manufactures and supplies greywater and rainwater tank systems, and installs waterwise gardens and water-sensible irrigation systems.
---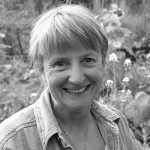 Janet Millington is an educationalist, author and researcher with a long background in Community Development and Permaculture Education. She has vast practical experience in course design and teaching at all levels including teacher training. Janet matches that with years of practical experience in developing her own property towards best practice sustainability and in the establishment and use of community and school gardens following the permaculture principles.
Janet has designed many school gardens, working with teachers across the regions to provide engaging and authentic learning experiences for children of all ages and was a leader in the global Transition Towns movement in Australia.
At present Janet works with past students in many successful projects and makes herself available to support permaculture initiatives whenever she can and believes, "… there is no greater thing we can do for our children than to ensure they receive their birthright; a love and understanding of nature and a knowledge of their place in it".
---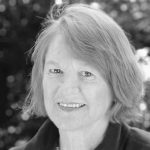 Carolyn Nuttal is acknowledged as one of the pioneers of garden-based learning in schools. Her discovery of the benefits of school gardens for teaching and learning began in 1992, when the young children in her class made a small no-dig edible garden in the grounds of their Brisbane school. This activity captured the minds of the children who, over the year, went on to create a huge permaculture food forest – an outdoor classroom filled with the lessons of the classroom and experiences of the natural world.
She remains active promoting the school garden as a prime exemplar for teaching sustainability, individual resourcefulness and self-reliance – the skills, she believes, that are needed for an uncertain future. She is the co-author of Outdoor Classrooms: A Handbook for School Gardens.
---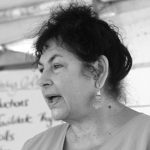 Glen Ochre was recognised as one of Australia's best and most experienced facilitators. She specialised in collaborative processes for organisations and groups, working in a vast range of settings and with a wide diversity of issues. She developed a core body of processes and tools for facilitating transformation in groups.
Glen was one of the founding members of Commonground, an intentional community and venue for social change groups. She began consulting and training in 1983 and initiated the Groupwork Institute in 2000 to provide facilitation training for the next generation. Glen passed away in May 2014 after a 15 month wrestle with pancreatic cancer.
---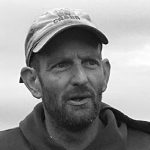 James Henderson's business, Henderson Clayworks, specialises in natural plasters and builds earth and straw homes combining the best modern construction technologies, with the best natural building techniques. In this process he is helping to rediscover and refine the worlds great earth building traditions.
His book Earth Render distils his vast experience into a useful resource for use of raw earth for painting and rendering walls in new as well as in existing buildings.
---