Description
Rendering or plastering is a craft as old as house building, the basic methods and concepts having changed little over time. The skills needed to create and apply these natural finishes are easy to learn and the tools required are minimal, most people quickly picking up the skills as though something inside them has been rekindled from former lives!
The studio at Melliodora boasts a beautifully constructed earth floor an excellent example of the skill and care James takes when working with the medium of earth. His many years of experience in Australia and overseas is evident in this book he offers for the benefit of those who want to do it for themselves.
"… an extremely well written and easily understood practical manual." – Peter Hickson President, Earth Building Association of Australia

"James Henderson has produced a little gem of a book that will, I am sure, be eagerly sought after by anyone who wants to know about clay and its uses in renders and plasters." – Rob Hadden in Owner Builder magazine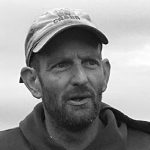 James Henderson
's business,
Henderson Clayworks
, specialises in natural plasters and builds earth and straw homes combining the best modern construction technologies, with the best natural building techniques. In this process he is helping to rediscover and refine the worlds great earth building traditions. His book
Earth Render
distils his vast experience into a useful resource for use of raw earth for painting and rendering walls in new as well as in existing buildings.