The story of Melliodora Wholesale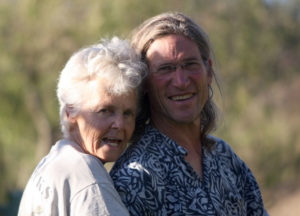 Since the release of Permaculture One in 1978, David Holmgren continued to write and develop the permaculture concept. He self-published titles with his partner Su Dennett, who co-ordinated distribution from their inspirational property,
Melliodora
. To support the gathering momentum, Richard Telford and their son Oliver Holmgren, enhanced
Permaculture Principles
(incorporated in 2017) to handle distribution and retail sales. Melliodora Wholesale operates from a small warehouse based in Richard's home town of Seymour, Victoria.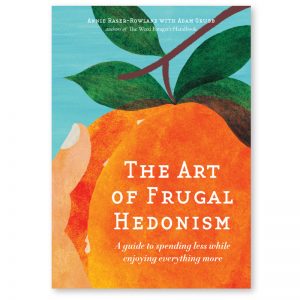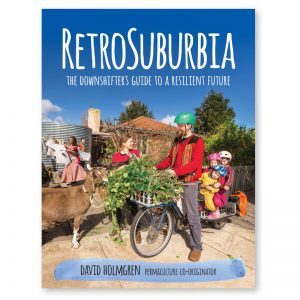 With resources freed up, David and Su were able to further develop
Melliodora Publishing
 working with authors Annie Raser-Rowland & Adam Grubb to publish
The Art of Frugal Hedonism,
a precursor to David's next major work.
Retrosuburbia: The Downshifter's Guide to a Resilient Future
was released in February 2018 and has seen the wholesale operations grow substantially. Our warehouse co-ordinator and book lover, Christine Cahusac, joined the team along with a number of
independent publishers
to support our distribution services. With the huge growth in interest in permaculture since the outbreak of COVID19 our wholesale operations have had to expand, doubling the floor space for pallet storage. Since 2021 our team has expanded to include Emma O'Dell (Dispatch), Katherine Dretzke (Sales Rep) and Fernando Moreno (Business Development). Melliodora Wholesale offer a range of permaculture related titles, most of which are not available through 'online supermarkets', allowing retailers a
fully realisable margin
.
A broken industry
The book trade faces huge challenges posed by a handful online retailers that dominate the industry, wielding massive power and economies of scale. Currently book distributors are forced to give heavily preferential prices to these 'information supermarkets' who sell high volumes because of their low margin. With consumers becoming more and more electronically oriented, these online superstores are destroying the traditional book trade by aggressively competing on price and, at the same time, squeezing publishers and authors. Books have never been so available and cheap to consumers.
In Australia customers can often buy books from multi-national companies (delivered to their door) cheaper than the bookstore can get them from the local distributor. The biggest players dictate the terms and the little players have to deal with it. Despite the bookstore receiving a "standard" discount on RRP from the Australian distributors, the realisable margin is, at best, very low.
When publishers and authors stand up for a fair price, the conventional distribution channels are unlikely to take on the titles because they are under huge price pressure from the 'information supermarkets'. Those publishers and authors then need an alternative that is not only willing to accept a fair price, but work with them to rebuild a fair book trade.
David and Su have first hand knowledge of the dysfunctional structures that give next to nothing back to the creators. This has been the catalyst for a new collaborative approach, developed using the design principles of permaculture. They have worked with Richard and Oliver to develop an alternative system that provides an outlet for their own titles and those of other independent publishers.
A new direction; fair prices for authors, publishers, retailers and customers
When buying from Melliodora Wholesale, you are much more likely to get a fully realisable margin because most of our titles are not sold through the information supermarkets.
Small publishers and authors of Permaculture related titles are coming onboard with our specialty permaculture wholesale catalogue that offers them better returns and an ethically backed business model. To ensure a fair deal, we ask the question, "would I be happy to take the other side of this?" in all of the agreements we develop. Everyone in the chain gets a fair go.
Each step along this journey has brought us to a new level, asked more of us and connected us with many more great people and businesses getting these fantastic books out to the ever growing number of people eager to learn and live permaculture. We would like to thank everyone for your ongoing support of Melliodora Wholesale and this vision of rebuilding a fair book trade. Thanks to all the businesses that have partnered with us, helping create a better future.
Access to wholesale pricing is available to anyone, with a minimum spend of $180, and free shipping within Australia for orders over $350.