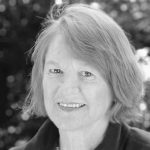 Carolyn Nuttal is acknowledged as one of the pioneers of garden-based learning in schools. Her discovery of the benefits of school gardens for teaching and learning began in 1992, when the young children in her class made a small no-dig edible garden in the grounds of their Brisbane school. This activity captured the minds of the children who, over the year, went on to create a huge permaculture food forest – an outdoor classroom filled with the lessons of the classroom and experiences of the natural world.
She remains active promoting the school garden as a prime exemplar for teaching sustainability, individual resourcefulness and self-reliance – the skills, she believes, that are needed for an uncertain future. She is the co-author of Outdoor Classrooms: A Handbook for School Gardens.
No products were found matching your selection.