-100%
Essence of Permaculture booklet – Revised
AUD $ 5.00
ISBN: 9780648344230
Author: Holmgren, David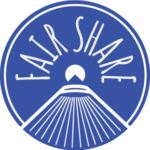 Publisher: Melliodora Publishing
Format: Paperback | Colour cover / b&w | 32 pp
Size (mm): 148 x 210 (A5) / Weight (kg): 0.07
RRP: $5
Discount: 35%. Bulk discount 40% for 5+ copies. Fair Share model.
Publication date: 2020
A short summary of the permaculture concept and principles extracted from Permaculture Principles and Pathways Beyond Sustainability by David Holmgren.
This 2020 revised edition has minor updates to reflect changes in society over the 15 years since it was originally published as well as further clarification of some of the principles.
Please click here to be directed to our North American distributor if you are ordering wholesale quantities in the US.
Description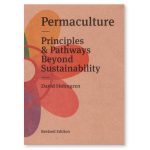 The Essence of Permaculture introduces the concept of permaculture and outlines the twelve permaculture principles. This booklet is both a 'taster' for the full length book by permaculture co-originator David Holmgren, and a standalone introduction to permaculture. It has been very popular with permaculture teachers to give to their students for introductory or further reading on the principles. It also contains some of David's reflections on the history and uptake of permaculture, and the future of the movement.
Printed in Melbourne, Australia on FSC certified paper using vegetable-based inks. It has a thick cover page printed in full colour, inside and out.
---
About the author
David Holmgren is best known as the co-originator with Bill Mollison of the permaculture concept following the publication of Permaculture One in 1978. Within the growing and international permaculture movement, David is respected for his commitment to presenting permaculture ideas through practical projects and teaching by personal example, that a sustainable lifestyle is a realistic, attractive and powerful alternative to dependent consumerism.
As well as constant involvement in the practical side of permaculture, David is passionate about the philosophical and conceptual foundations for sustainability, which he explored in Future Scenarios (2009), and Permaculture: Principles and Pathways Beyond Sustainability (2003/2017) and his most recent book RetroSuburbia (2018). With an increasingly high profile as a public speaker, David Holmgren provides leadership with his refreshing and unorthodox approach to the environmental issues of our time.
David lives with his partner Su Dennett at "Melliodora", a one-hectare permaculture demonstration site at Hepburn Springs, Central Victoria, Australia. Visit his web site at holmgren.com.au.
Additional information
| | |
| --- | --- |
| Weight | .06 kg |
| Dimensions | 210 × 148.5 × 2 mm |