-100%
Earth Restorer's Guide to Permaculture
AUD $ 73.00
ISBN: 9780648845904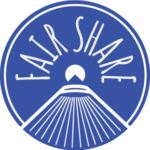 Author: Morrow, Rosemary
Publisher: Melliodora Publishing
Format: Paperback | b&w | 512 pp
Size (mm): 210 x 280 x 27 / Weight (kg): 1.26
RRP: $73
Wholesale discount: 35%. Bulk discount 37% for 6+ copies. Fair Share model.
An informative but easy-to-read introduction to permaculture, suitable for those working at a farm, backyard or balcony scale
With decades of hands-on teaching experience in a wide range of settings and circumstances, Rosemary Morrow brings a lifetime of global knowledge to this completely revised and updated edition of her classic text, Earth User's Guide to Permaculture
Foreword by Indian scholar, environmental activist, food sovereignty advocate, ecofeminist and author, Dr Vandana Shiva
2021 marked the start of the United Nations Decade on Ecosystem Restoration. In recognition, Earth Restorer's Guide to Permaculture equips readers with the tools, and 40-years of evidence-based permaculture practice, to lead the restoration movement
Printed in Australia
Please click here to be directed to our North American distributor if you are ordering wholesale quantities in the US.
Description
Earth Restorer's Guide to Permaculture covers practical permaculture essentials such soils, water, microclimates, trees, seeds, design, pattern literacy, pests and weeds.
New in this edition are discussions on air quality, marine permaculture, 'crowded margins' (including refugee camps), emerging economic models and livelihoods. As always, Rob Allsop's accessible illustrations complement and illuminate Rosemary Morrow's practical approach.
As part of a growing call to action, Earth Restorer's Guide to Permaculture entreats and empowers us to launch a new restorative relationship with all life.
The best gift to our world is a planet restored. Here is the guide to do just that!
Reviews
"I have been reading a chapter a day of this book and am thoroughly enjoying it – both the newness of it and the eternity of it. It feels just like sitting and being with Rosemary as she teaches, which I find very easy to take in."  – Sally Neaves, permaculture teacher, designer and practitioner

This is a completely revised and updated edition of permaculture icon Rosemary Morrow's classic Earth User's Guide to Permaculture. Morrow kicks off the intro to this important text with a description of herself standing at the edge of an immense refugee camp in the Fertile Crescent in the Middle East. She asks: "Is permaculture up to the challenges of a truly global future?" The answer, explored over the following 500 pages, is a cautionary "Yes… if we're willing to think outside the box". Morrow has never been one to walk the safe side, and this edition caterpaults the permaculture movement full force into the challenges of our time. This text presents as a new and extremely timely book, expanding the definition of permaculture and delving deeply into issues of decolonisation, the permaculture response to climate change, and economic inequality. – Brenna Quinlan, permaculture illustrator, author and teacher

As a physicist, scholar and environmental activist for more than 40 years, I have come across many dedicated changemakers in my work. Rosemary is one of the most energetic, global-thinking and innovative teachers of our time. Her work on permaculture and earth restoration has influenced a generation of people around the world to take immediate and considered action that supports the health of our social and environmental systems. Her dedication to writing books, sharing case studies and teaching permaculture at a global scale is unmatched. I admire her work, and I am thankful for her contribution. This award would be a celebration of her immense contribution. – Dr Vandana Shiva, Indian scholar, author and environmental activist.
---
About the author
Born in Perth, Rosemary Morrow was claimed early by the Earth; plants, animals, stones, weather. Some years in the Kimberleys as a young girl confirmed it. She trained in agriculture science with which she was very disappointed, then moved to France where she lived in the L'Arche community. Later at Jordans Village in England she realised she would become a Quaker.
Back in Australia in the 1980s Rowe's Permaculture Design Course provided the basis for a concern for Earth restoration. She considers permaculture to be 'sacred knowledge' to be carried and shared with others. Since then, when asked, she has travelled to teach the PDC to others who, due to circumstances, could not access it any other way. This took her to immediate post-war Vietnam as well as Cambodia, Uganda, Ethiopia and other countries.
Rowe's present concern is to make teaching sustainable and encourage others to succeed her as teachers.
Additional information
| | |
| --- | --- |
| Weight | 1.26 kg |
| Dimensions | 210 × 280 × 27 mm |