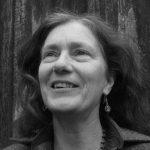 Master dowser with over 30 years experience, Alanna helped to found the New South Wales Dowsing Society in 1984 and is now a patron of the Australian Dowsers Society. She is the author of seven books, has made 21 films and has produced several magazines about dowsing in Australia since 1982.
She has extensively traveled around Australia teaching dowsing and geomancy, and building Power Towers to enhance plant growth. Since 2000 she has been an international speaker and teacher, presenting in New Zealand, Malaysia, Taiwan, Holland, Poland, Sweden, UK and Ireland. Alanna is also a permaculture farmer and teacher specialising in 'sensitive permaculture' design.
-40%

ISBN: 9780975778289 Author: Moore, Alanna Publisher: Python Press Format: Paperback RRP: $42 Discount: 40%. Publication date: 2014 Backyard Poultry – Naturally by Alanna Moore provides all the information you need to raise healthy poultry, without the use of harmful chemicals. The book includes many colour photos, detailed plant profiles, remedies for common poultry health problems and much more.